refresh your ride with
Marine Reupholstery
Are you ready to upgrade your boat, but your checkbook says no? We can help! Our upholstery craftsman not only works on chairs and couches for your home, but also on the chairs and loungers in your boat. With repairs or an upgrade to your worn upholstery, we can make your boat look factory-new again.
Take a few pictures and either 

email

them to us or stop in to discuss your wishes for a new boat interior.
Materials
We stock many colors and brands. We have access to even more.
Craftsmanship
Our craftsman has the experience to do upholstery repair, rebuilding, and rehabilitation.
Customization
Looking for a custom color or design for your boat's seating? We have ideas! Come and talk with us.
To find out more about how to buy or sell top-quality used furniture, or have your current furniture upholstered, or inquire about having your boat seating redone or a new boat cover made, fill out the form on our
contact page.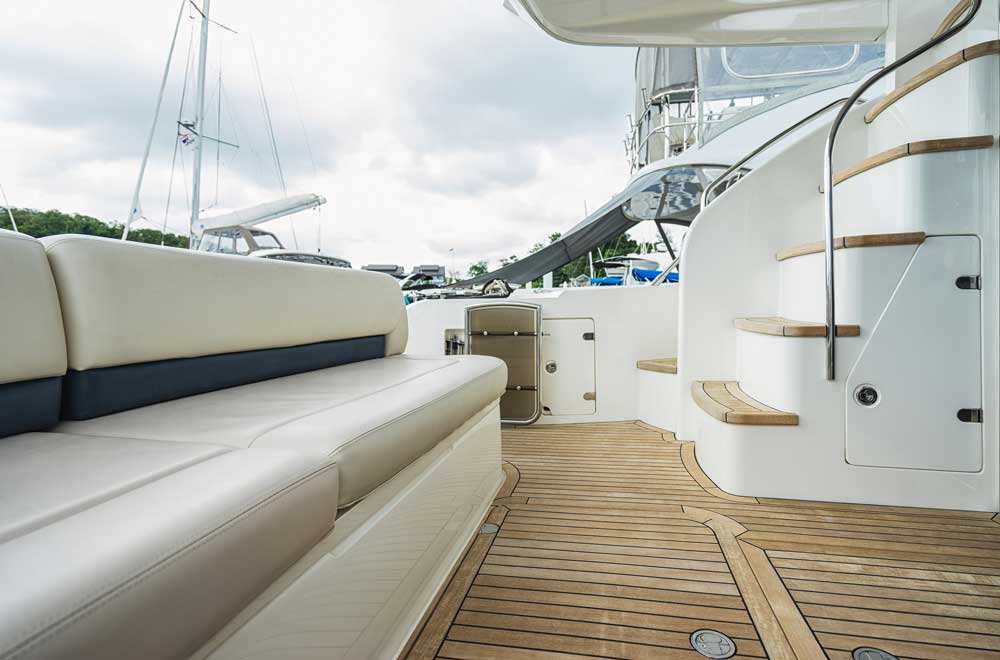 The Devil is in the
Details, Details, Details
The statement "The devil is in the details" is as true as spring rains and young couples holding hands. As with anything worth doing, it is the details that are the most important. One misplaced stitch, one small blemish, one spring left unanchored – that's all it takes to ruin an otherwise perfect project. It's those little details that separate a good upholstery job from an outstanding one. We ONLY do outstanding. If you are looking for superb quality with fine workmanship and luxe materials, let's talk about your boat seating.
Upscale quality at great prices! Look at Tangibles before you buy new. Outstanding customer service and delivery!
Store Location
111 South Harrison Street
North Webster, IN 46555
Just one block west of downtown. Turn off of SR 13 at Sue's Creations.
Tuesday– Friday: 10 am – 5 pm
Saturday: 10 am – 3 pm
Sunday: Closed or by appointment